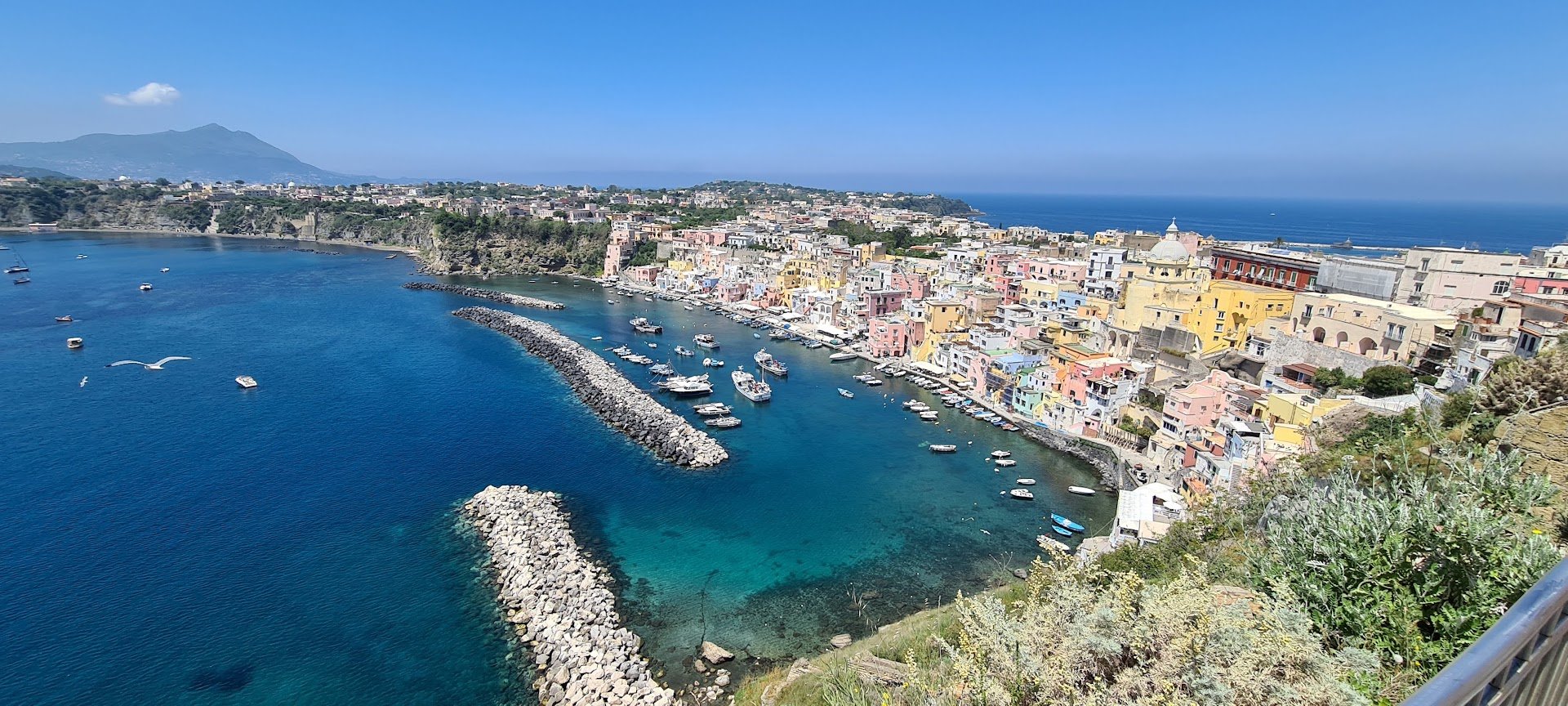 Dialysis on vacation in Ischia and Procida thanks to NefroCenter's specialized centers on the two islands of Naples' Gulf
Thanks to NefroCenter, it's possible to undergo a dialysis during vacations, to enjoy the holidays in total freedom while keeping an eye on your own health.
Campania is among the Italian regions that offer many typical destinations for the holidays. Locations that attract a lot of tourists all the year through, especially during summer. The evocative magic of Naples' "mille culure" (thousand colors) sung by Pino Daniele are particularly loved. So are the archaeological settlements of Pompeii, Herculaneum and Oplontis. The Railway Museum of Pietrarsa with its Bayard, the first operative steam locomotive in Italy on the Naples-Portici section, which was commissioned by the bourbons.
And then the sea, the landscapes of the Amalfi Coast and the Sorrento Peninsula. The typical products, starting with the renowned citrus fruits, especially the lemons, which flavor many traditional local dishes, up to the desserts and the precious limoncello.
And then the anchovies from the Amalfi Coast and the ndunderi. The famous and traditional dairy products of Tramonti and Agerola, two towns with a view on the gulfs of Salerno and Naples. With local wines to complete this experience.
A land full of history, traditions, and natural beauty to enjoy while on vacation in Ischia and Procida, two diamonds encased in the Campania's Sea.
On both these islands, NefroCenter's specialized centers offer a complete assistance to dialysis patients.
NefroCenter's dialysis centers in Ischia and Procida
Just like last summer, NefroCenter has set up some medical labs in Ischia at the Continental Hotel in Via Mazzella. The doctors will provide the appropriate assistance to dialysis patients, who will be able to enjoy their holiday in complete relaxation, while keeping on with their respective therapeutic treatments.
The sea, the thermal courses, the Castello Aragonese, the churches, and the museums represent the main attraction to keep an eye on of what is known by anyone as the "Green Island".
Starting from summer 2022, NefroCenter has been present in Procida, the European Capital of Culture 2022. An event that will further increase tourist flows, on an island that has always been an holiday destination for Italians and foreigners.
That's an island of volcanic origins that offers enchanting views and unmistakable scents. An island in which the events of the famous novel by Elsa Morante, "Arturo's Island", unfold. The same island that has been used as a set for movies such as "The Postman" and the "The talented Mr. Ripley".
The dialysis patients on the island will be able to rely on NefroCenter's services thanks to Procida Dialisi, an accredited center with an agreement with the National Health System based in Via SS Annunziata 3.