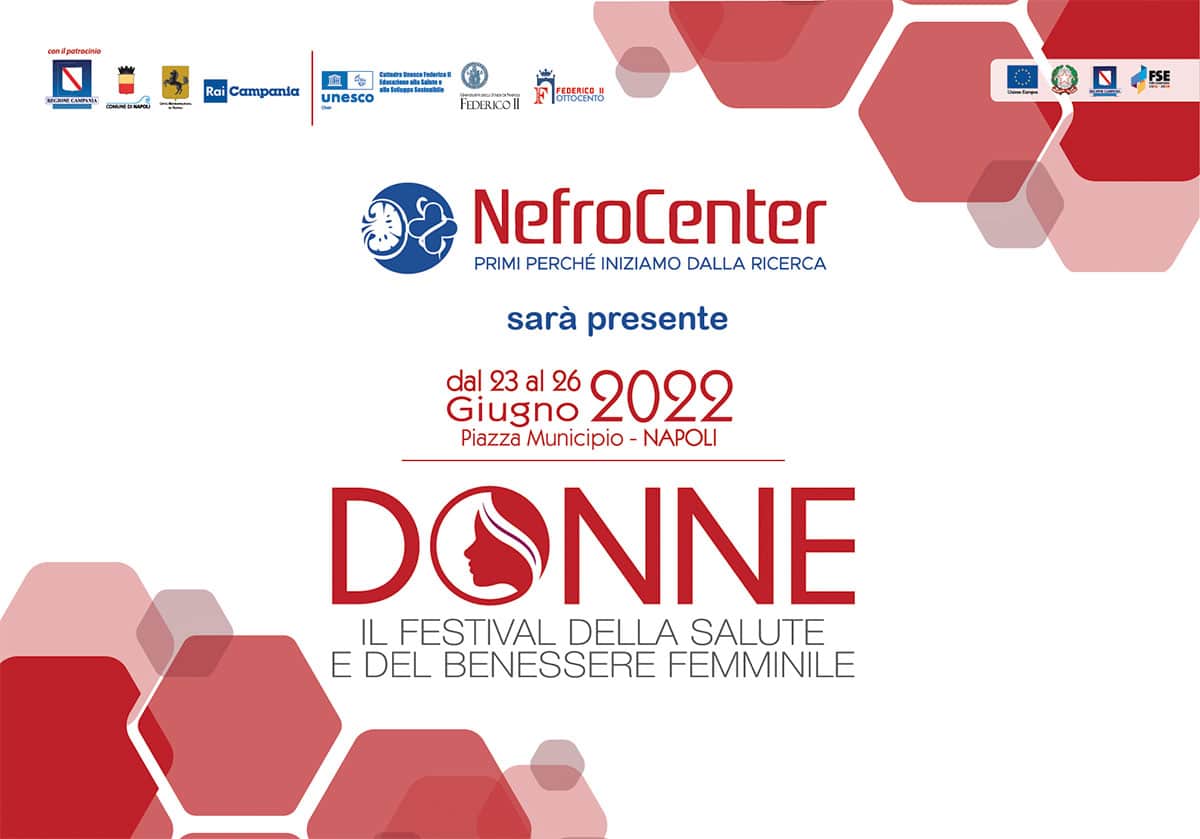 NefroCenter participates in the Donne event. It's the festival that celebrates women's health, organized by Annamaria Colao, professor at the Department of Clinical Medicine and Surgery of Federico II University, who was included in the list of the top hundred best Italian scientists in the world.
Donne is at its second edition, and after the first edition's big success it will be held again in Piazza Municipio in Naples, from June 23 to 26, with its focus on "pink health".
This year the topic of the event will be the hospitals for women, the fight against bullying, the analysis of the pandemic, the repercussions on psycho-physical health and female pathologies.
These are all topics of great relevance which are still barely discussed today.
During the event, there'll be courses with free visits and expert debates to help women manage their health.
NefroCenter will participate again this year. Our specialized doctors will perform free nephrological and diabetes check-ups and free assessment of nutritional and hydration status with impedance measurements, giving free advice as well.
To take part at the event it's required to wear a mask and have an ID, and the women that will participate will receive a free urine test kit that they can bring to the Maiello lab of the NefroCenter Group.
They will also receive a coupon that allows to undergo further tests with discounts at the same laboratory in Via Sant'Alfonso Maria de' Liguori in Naples. NefroCenter will also have an educational point on the importance of hydration.
The initiative is divided into courses and clinics. The infectious disease's course is called Artemide; Borea is the one on obesity, diabetes, cardiovascular and respiratory diseases; Eos is about oncology; Hestia for aging diseases, and Hebes for the pediatric and adolescent fields.
The diabetes and kidney disease prevention clinic will involve NefroCenter specialists, who will also participate in awareness talks. Other clinics focused on pain management, nutritional counseling and thyroid ultrasound will also be held.