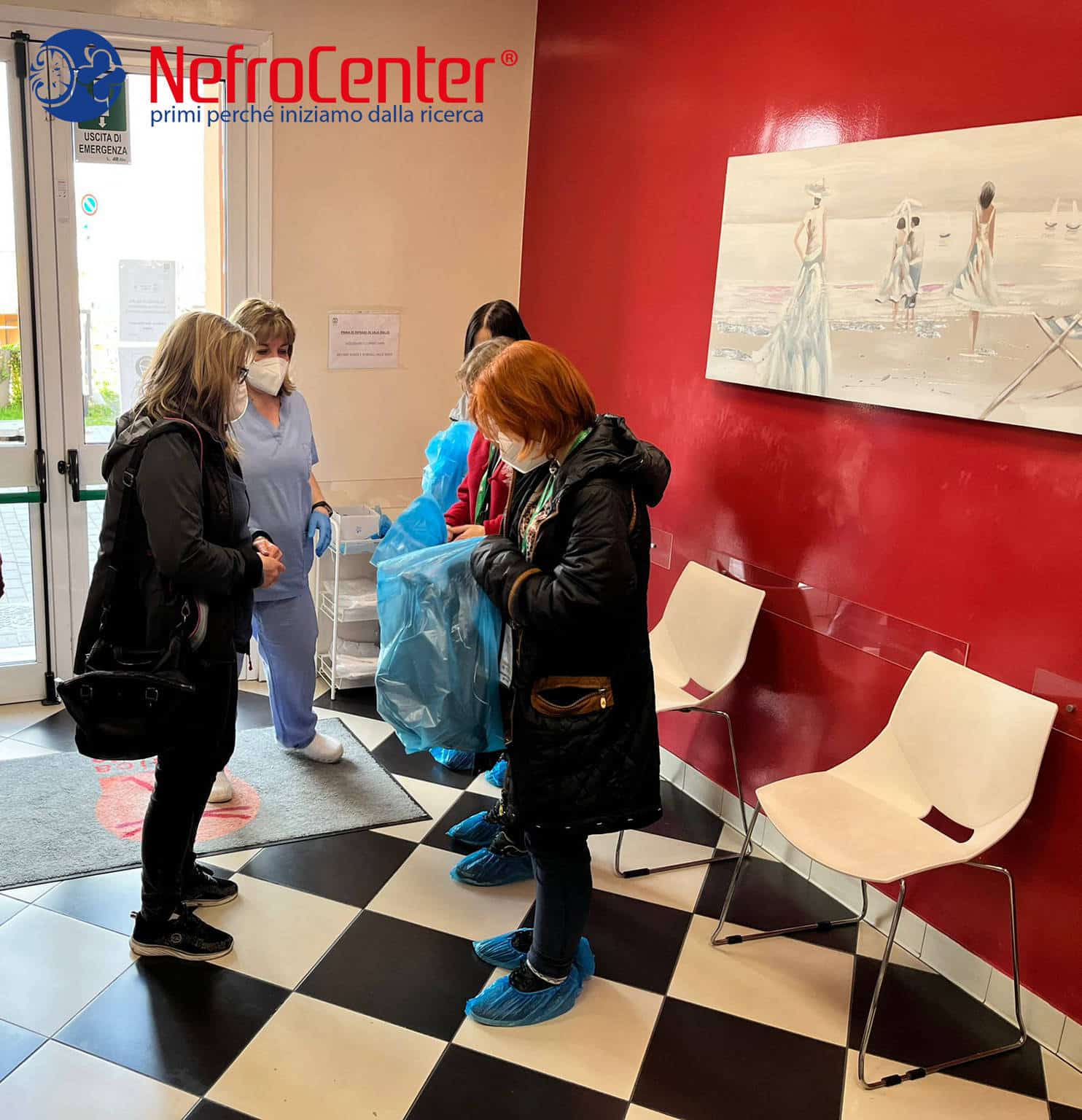 Nefrocenter welcomes Ukrainian mothers. Some Ukrainian mothers who arrived as refugees from war zones together with their children and who need dialysis treatment have been welcomed at Nefrocenter's Centro Dialisi Medica San Carlo located in Frascati.
These women are part of a group of 10 mothers who have found hospitality in Italy thanks to the Episcopal Curia of Frascati.
The center is located within the complex of the Sisters of Charity of San Carlo of the order of Nancy and is supported by their extraordinary collaboration.
Ukrainian women and their children will be welcomed at the Villa Campitelli Diocesan House of Spirituality.
The Bishop, His Excellency Monsignor Raffaello Martinelli, has also renounced to get his daily economic contribution from Italian State for those who welcome Ukrainian refugees.
Furthermore, Nefrocenter supports the Progetto Famiglia Federation in the Ukrainian Emergency campaign for the support and the welcoming of refugees.
A meeting has already been held with Marco Giordano and Carmela Memoli, who have been involved for years as a foster family. The group offered medical and logistical support, strengthening the humanitarian path towards war-affected areas in Ukraine.
The details of the initiatives will be illustrated in a videoconference with Father Jan, a Polish priest who coordinates an operational base in Poland in support of refugees.
Nefrocenter has also provided its availability to the Campania Region to let refugees from war zones in need of cures undergo dialysis treatment. That's a social commitment from the founder Giovanni Lombardi's group which has shown its sensitivity in a dramatic moment such as the one the whole World is experiencing now due to the war in Ukraine.
Nefrocenter Group has also provided its collaboration in the vaccination plan for frail patients on dialysis, making its facilities and healthcare staff available for dialysis patients who had to take the doses to immunize themselves from Covid-19.
The commitment continued with the creation of a specific set of tests for people who have post Covid-19 symptoms.