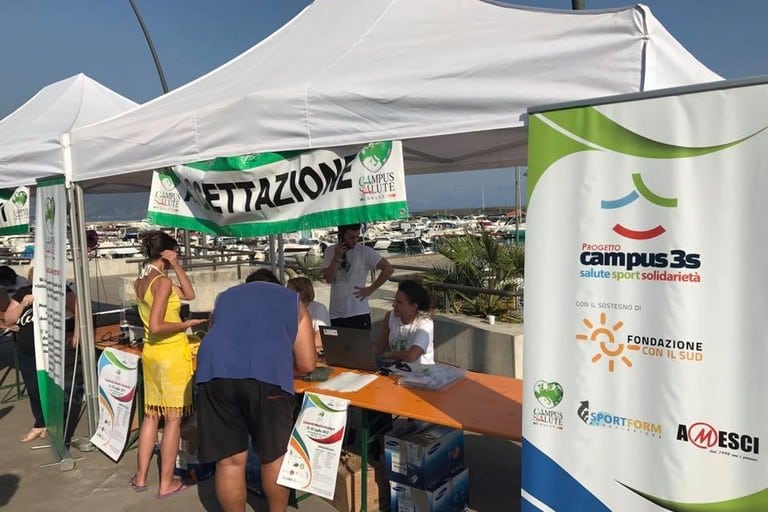 Nefrocenter will participate in the Campus della Salute (Health Campus). The initiative will kick off on October 7th at 3pm with the official inauguration of the event.
The Naples' seafront, at the height of the Rotonda Diaz, will be transformed into a sort of huge field hospital to be able to perform free visits in the many stands that will be set up.
The visits will be performed by specialists involved in the free screenings initiative made in the name of prevention.
These days will be entirely dedicated to health, which will also include sports and entertainment events, as well as solidarity initiatives. In this sense, those who will want to take part at the event will also be able to be entertained and allow themselves to break in the event's food area after the screening.
Nefrocenter Group will make its specialists available to gift its guests with a long weekend dedicated to prevention.
The event was organized by Dr. Annamaria Colao, Tommaso Mandato and Pasquale Antonio Riccio.
The event's main location will be the Campus 3S, which is always at the forefront of solidarity events associated with prevention.
On the other hand, the commitment of the Federico II and Vanvitelli Universities will be associated with that of private structures, including Nefrocenter, and with the Associazione Farmaciste Insieme.
People will be able to undergo free endocrinology, neurology, oncology, cardiology, and nephrology screenings.
The event will be held until Sunday October 10th, and would still go on even in cases of adverse weather conditions.